The journey of an intern in SINGAPORE with Global Virtual Internship!
Theories and assignments are not enough to work in a professional atmosphere. The outside world is far more advanced than the caged knowledge in books and journals. Internships introduce us to the essence of the real competitive world, where experience counts. Unlike a few of my batch-mates, I did not waste a single day in contemplating my career choice. I got the knowledge of PAX Edutainment, and applied for an internship in Singapore, as I always dream big in terms of career. The three years of rigorous course in Bachelor's in Business Administration is not enough for me to pass with flying colors. It took a couple of weeks to acquire the level of confidence to attain an internship program overseas.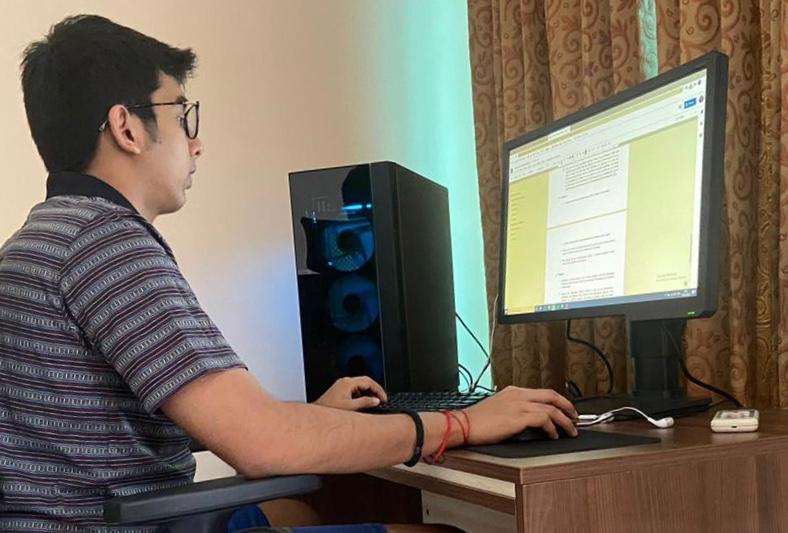 An internship enables us to acquire first-hand exposure and allows us to harness the knowledge, skill, and other exponents before we step into a professional journey. The journey of internship in SINGAPORE enriched my existing theoretical knowledge, and I got to know how challenging the professional world is. Once we get into the race we will understand, grades are not enough to hit the attention of the recruiter. All they want is in-hand work experience and how efficient a candidate is.
With the arrival of the global pandemic, the education industry witnessed a drastic change in their academic sphere. On the other hand, it has been one of the prime opportunities for students to utilize their time wisely and enrich their careers with the booming virtual internship offers. Many international brands and industries are operating internship projects remotely. I opted for one recently and got an immensely broad platform to exercise my caliber and enlarge my potential. PAX Edutainment has truly opened up a unique scope for students like us who are on the verge of starting their professional career, I got to intern with an international company in Singapore from the comfort of my home, without taking a plane, with PAX Global Virtual Internship Program!
PAX made the entire process relatively easy for me, though you have to be flexible and skilled to grab the opportunity. With eight years of international internship program experiences, PAX offers customized internships based on your field of education and choice of domain. They had a broad connection of certified partners across the globe and offer you the suited industry exposure that enhances your potentials and skills, in the domains you are looking to gain experience. PAX covers a varied range of industry type that encompasses, hospitality management, information technology, digital marketing, accounting, environment and sustainability, graphic designing, human resources, business management, construction management, event management, law, finance, marketing, and media & communication. Along with virtual internship real-time work projects, they also organize subject-oriented and market-based counseling to recognize your potential. The professional team guides you to reach your dream with international training and work experience and subject enrichment activities.
Post by Global Virtual Internship was completed in Singapore this June 2020, I was also granted with 2 month International Work experience recommendation letter which has not only boosted my morale and confidence along with enhancing my skills but also has made me international job experience ready! I would recommend all youngsters reading this, spend your time wisely, and take up a Global Virtual Internship Experience if you cannot fly to another country due to the pandemic.